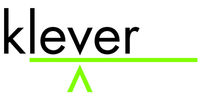 Knowledge Sharing 101: How to get 35-50% more out of your support team with the people and technology you already have. Following the application of the information and techniques in this class across your team will also enable you to shorten by up to 70% the time it takes to get new members of the team up to speed and working independently. At the end of this module learners will demonstrate end-to-end knowledge management skills including:
How to and why you should begin by searching a common knowledge tool or repository
How to update existing articles
How to create a quality knowledge article with lasting value to the organization
Basic experience writing a good article
A keen understanding of the benefits of sharing knowledge and the disadvantages of not sharing knowledge
Dispelling common myths of knowledge sharing in order to avoid common mistakes and pitfalls
Pass a test on basic knowledge sharing
Interested in an enterprise license for Knowledge Sharing 101? Contact me directly for discounts on set-up and custom branding.


Ready to get more productivity from the people and tools you already have?